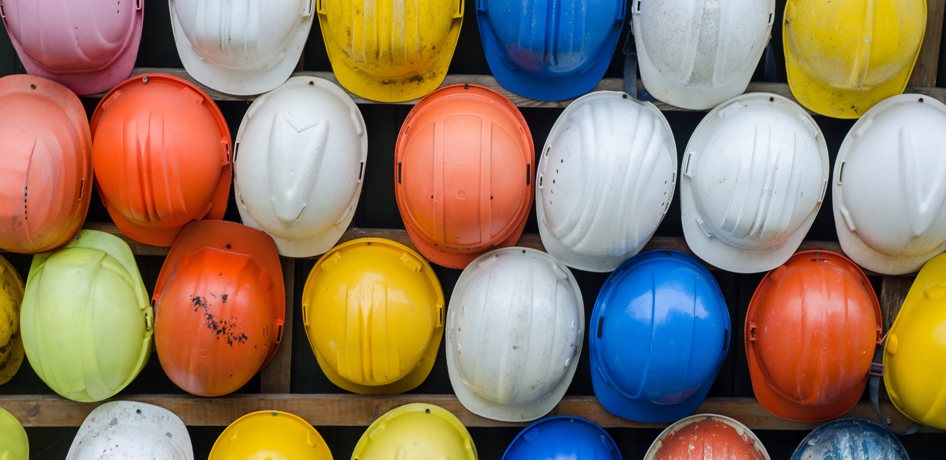 The Center for Circular Building (CCBuild) is an arena where industry players meet and collaborate on re-use and circular material flows during construction, demolition and circular building management. 
The arena offers networks, knowledge and digital services that strengthen the market for circular products and services in the construction and real estate sector. 
CCBuild is developed in broad collaboration under the leadership of IVL Swedish Environmental Institute. Read more about our organization.
Vision: Re-use on an industrial scale
CCBuild´s vision is to create prerequisites for the re-use of construction products on an industrial scale and to contribute to a change towards circular material flows at system level. This enables a more resource- and climate-efficient development where waste becomes a resource and extraction of virgin resources is held back. 
Challenge: From linear to circular material flows 
Construction and demolition waste accounts for about a third of Sweden's waste volume. But thousands of tons are of such high quality that they still can be used. 
In total, materials worth SEK 19 billion disappear annually from the Swedish economy as a result of today's linear material flows in our buildings. Raw material extraction and manufacturing are at the same time a crucial source of society's greenhouse gas emissions and other environmental impacts. Utilizing and re-use the materials in our built environment can reduce both society's environmental impact and costs. Therefore, we want to increase the re-use and material recovery of construction products and enable the transition to a more circular construction and real estate sector. 
Solution: Industry-wide arena for knowledge, collaboration and strengthened market 
CCBuild is a neutral and industry-wide arena that builds up a range of services for players who want to be part in the transition to circular material flows.

CCBuilds offering
Our partners about CCBuild 
CCBuild is a prerequisite for re-use to make an impact on a large scale. Moreover, it is a prerequisite for making quality-assured material available and sharing knowledge. Everyone cannot keep track of supply and demand for materials on their own. It is through collaboration throughout the chain we achieve real effects.  
Kristina Mjörnell, RISE 
"RISE chose to join CCBuild to contribute to increased circular construction, primarily with our broad expertise regarding various building materials and quality assurance of materials and products." 
Andrea Pap de Pesteny, Skanska 
"Emissions can be significantly reduced if more materials are material recycled and re-used. Therefore, we want to increase the share of re-used materials in our projects through collaboration and by learning together with customers and other important players." 
Lisa Bringhed, Region Kronoberg, member of GodaHus
"We have even previously worked with re-use in various ways, but not in such a structured way as we have done with help of CCBuild. It has been a good tool for us to increase re-use of building materials and also to show the great climate benefits of re-use."