Feel free to e-mail us!
Do you have questions regarding circular building or want to get in touch with us? Welcome to contact us via email: ccbuild@ivl.se 
We are a small organization and not always reachable by phone, if you want to give it a try, you will find us via IVL's exchange 010-788 65 00. 
We work with the Center for Circular Building

 

Coordinator: Carina Loh Lindholm

   Support: Gruv-Stina Hellquist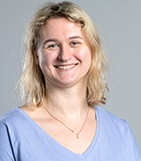 Market Coordinator: Julia Brandt

  Responsible for CCBuilds network: Johanna Andersson

  Climate calculations and value analysis: Sandra Moberg

Digital development: Åsa Nilsson
Here you will find circular services
Do you want to have contact with partners of CCBuild on issues related to reuse inventory, inventory, resale of circular products and more? Here you will find contact information for our partners who offer different services. 
Warehouse for reused material
Kikås avfallsanläggning i Mölndal 

General questions about the warehouse 
Environmental strategist Andreas Svendsen 
andreas.svendsen@molndal.se, telephone 070-467 74 92 
Ordering the service 
City of Mölndal contact center 031 - 315 10 00 
Read here for more information about Kikås. 
Local clusters
CCBuild collaborates with local clusters that work with recycling in different places across the country.